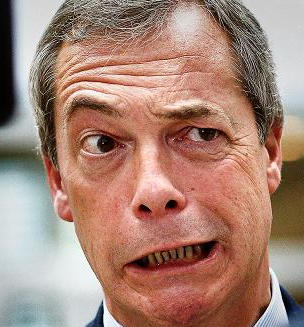 People say we're in for a lot of trouble.
Of course, if you're Nigel Farage,
spawn of

Satan

Vladimir Putin
(Express), none of that matters because
you can get a German Passport
. The b*st*rd applied for one on
the day after the referendum
and may even
go to prison
for that as he forged his application. What a rat desperate to leave the sinking ship!
He SAYS HE WILL LEAVE THE UK
if brexit fails! Again, what a despicable rat! (Telegraph)
LATEST
THE BLOODY HYPOCRITE STASHED MILLIONS OFFSHORE TO AVOID PAYING TAX!
. Nigel also has links with Russia and
this is being uncoverd by the press.
And Russian meddling is getting uncovered a bit more every day:
by Theresa May herself
and by the
Mail on Sunday
.